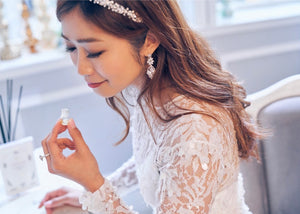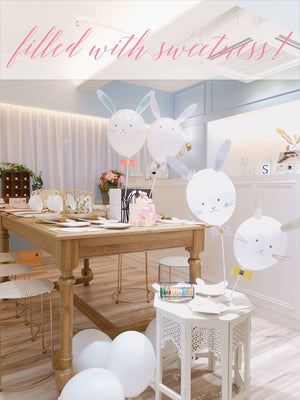 Bridal Shower in Hong Kong
Top wish list for the ideal bridal party :
✓ Private space
✓ Photo friendly
✓ Bridal theme setting
✓ Interactive & Experiential
✓ Conveniently located
✓ Decoration
✓ Beverage & canapes options
MINGLE & PLAY
Fun & Interactive
Take photos. Chit chat and interact with each other via scent exploration while exchanging wild obscure ideas.
Warm & Cozy
Your Own Private Space
Entire space booked out only for you and your bridesmaids. A cozy environment surrounded by soft bridal pastel color-tone.
filled with surprises
An experience to remember
An environment filled with aroma, sweets, florals and balloons... and most lovable friends!
Bridal party x Perfume Workshop
Artisan Perfumery
We collaborate with qualified French perfumer and aromatherapist to create a natural synergistic and herbal-based organic perfume making experience. 
The Atelier
1. Appreciate the history of perfume

2. Explore botanical plants

3. Formulate your bespoke blend

4. Take home your creation!
Essence of Nature
Our perfumer will lead you to an extraordinary and luxurious crafting experience of pure essential oil based perfume. 
What the bridesmaids say..
We wanted to gift something special for our bride-to-be and SOVOS proved to be the perfect experience! We were enchanted with the pastel room that is girly enough for a bridal party that saved us some decor time!

Karen
Super private yet convenient in Lan Kwai Fong! The workshop is informative, from scent selection to the application of essential oils to enhance health. Oh and of course tons of good photos!

Alice
A super warm and cozy place for our bridal party. And we had the entire place for ourselves!

We all loved our perfume and had a wonderful time exploring all those wild scents and even learning some wellness botanical ingredients!

Tiffany
If you are expecting a typical workshop, you'll be wrong! The session was literally like having a party organiser.
"Top 10 Bridal Shower in Hong Kong! "
Featured by reputable bridal media - "Bride & Breakfast"
BRIDAL PARTY THEME READY
Decoration Essentials
From tableware, accessories, decorations, balloons to photo props, we have got all your bridal shower covered! 
Decorate with us !
Catering options
Tea Party
From dainty canapés to exquisite 3-course meals, from classic French favourites to inventive Asian delights... Whatever your needs, we will surely delight your guests. 
Cater with us !
CHOOSE YOUR TIMESLOT
Early session: 12:00 - 14:00
Afternoon session: 14:00 - 16:00
Late session: 16:00 - 18:00

$498 / per head (Group of 6)
+10% service charge

*Max 16 people
*Space rental included
Enquiry & more information